Downloadable 3D cover for MAKERS is now also an article of commerce
: "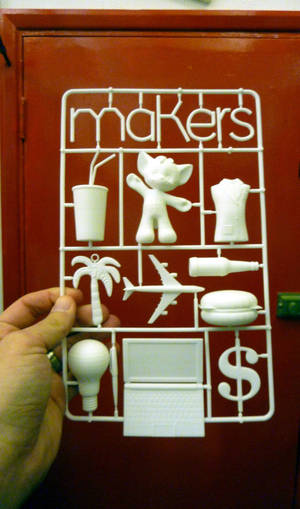 The folks at Shapeways surprised me in January with a 3D-printed version of the UK cover for my novel
Makers
, which had been designed by Shapeways community member Dmitry Kobzar. Mr Kobzar was good enough to release his
3D files
under a Creative Commons Attribution NonCommercial license.

Now Shapeways is selling 3D prints of the cover for your delectation in a variety of materials (just in case you don't have a 3D printer of your own with which to run off a copy!). For the record, I don't get any of the proceeds from it -- I just think it's way cool.


Cory Doctorow Makers cover 3D print


"